"Your Distinctive Personality and Lifestyle"
Revozport design's philosophy has always been function, form and beauty combined. We stand strong to create products that works and provide the necessary benefit to each vehicle its designed for. Aerodynamic, Cooling and Weight savings are our 3 key elements.
The R35 GTR has all it takes to be the supercar in its era, it's speed, performance, technology and power are ranked at the top of its tiers. However, can the car sustain the heat and weight when it's in combat mode? Revozport answered by the following range of products.
"JCR Edition RevoZport GT-R"
What is the JCR Edition? This car is a 2011 Nissan GT-R that will be tuned and tinkered with by up and coming racing driver, Jonny Cocker who is sourcing the finest elements for his own car which he will present as a complete package.
Variables include the cars brakes, wheels, exhaust systems and even smaller details such as the shift paddles behind the wheel. RevoZport are involved in the project to help with aero parts that later on proved to be a vital tool on the Jonny Cocker Racing Edition.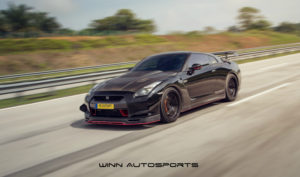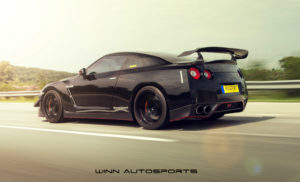 Revozport JCR Edition Complete Kit
Revozport GTR DN Trunk with Swan Neck GT Spoiler
Like What you see? If you have any question, don't hesitate to call +1.480.966.8752 or message us thru Facebook Button!
Follow us on Facebook and Instagram: @winnautosports for more details! 
Something is wrong. Response takes too long or there is JS error. Press Ctrl+Shift+J or Cmd+Shift+J on a Mac.