RevoZport has started tuning the Tesla Model S since 2012 when this amazing EV with supercar performance were not so popular in some countries. It was reckoned to be a car with not much potential to petrolheads. It is heavy and it has no sound. Being a tuner and styling specialist, we feel obliged to take care of this small community and became one of the first few tuners in the world to offer a complete package featuring exterior, interior and performance upgrade for Tesla.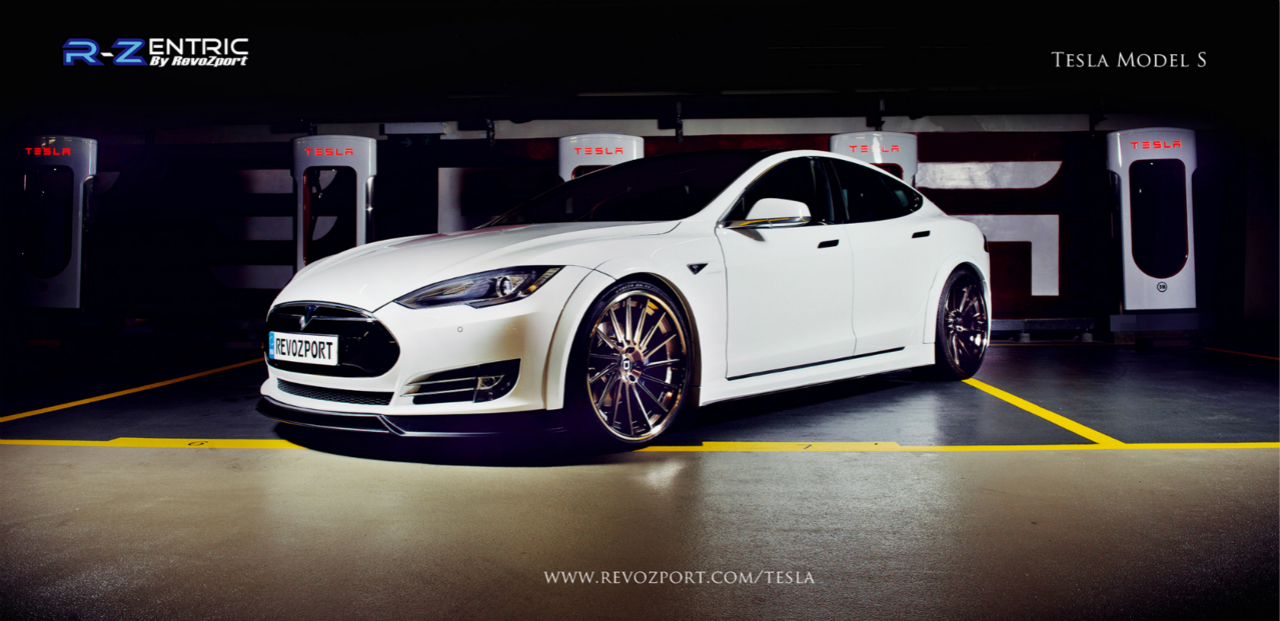 Today, Tesla has become a car or shall I say a big gadget cult that attracts not only petrol-heads who can't resist the exhilarating 2.9secs from 0-60mph in a sedan without sound to everyone from different walks of life. Elon Musk certainly showed its charm and has proven his product, similar to how Steve Jobs did with Apple.
With the Model X, Tesla took the highly anticipated SUV to a completely new level. The P100DL sits 7 or 6 people and can carry lots of luggage that sprints from 0-60 mph in 2.9 sec. It's the speed of the Lamborghini Aventador, Porsche 911 Turbo, Ferrari LaFerrari ball part. It's crazy!
In 2015, RevoZport flew its prototyping team to Los Angeles and 3D scanned the complete Model X with an ambitious mind. "We are making an aerokit for this Super SUV, but we want to try something completely new and so far no one has ever thought of. We want to take it Off-road!" said the head of R&D at RevoZport UK. A project to be launched at the 3rd quarter of 2017.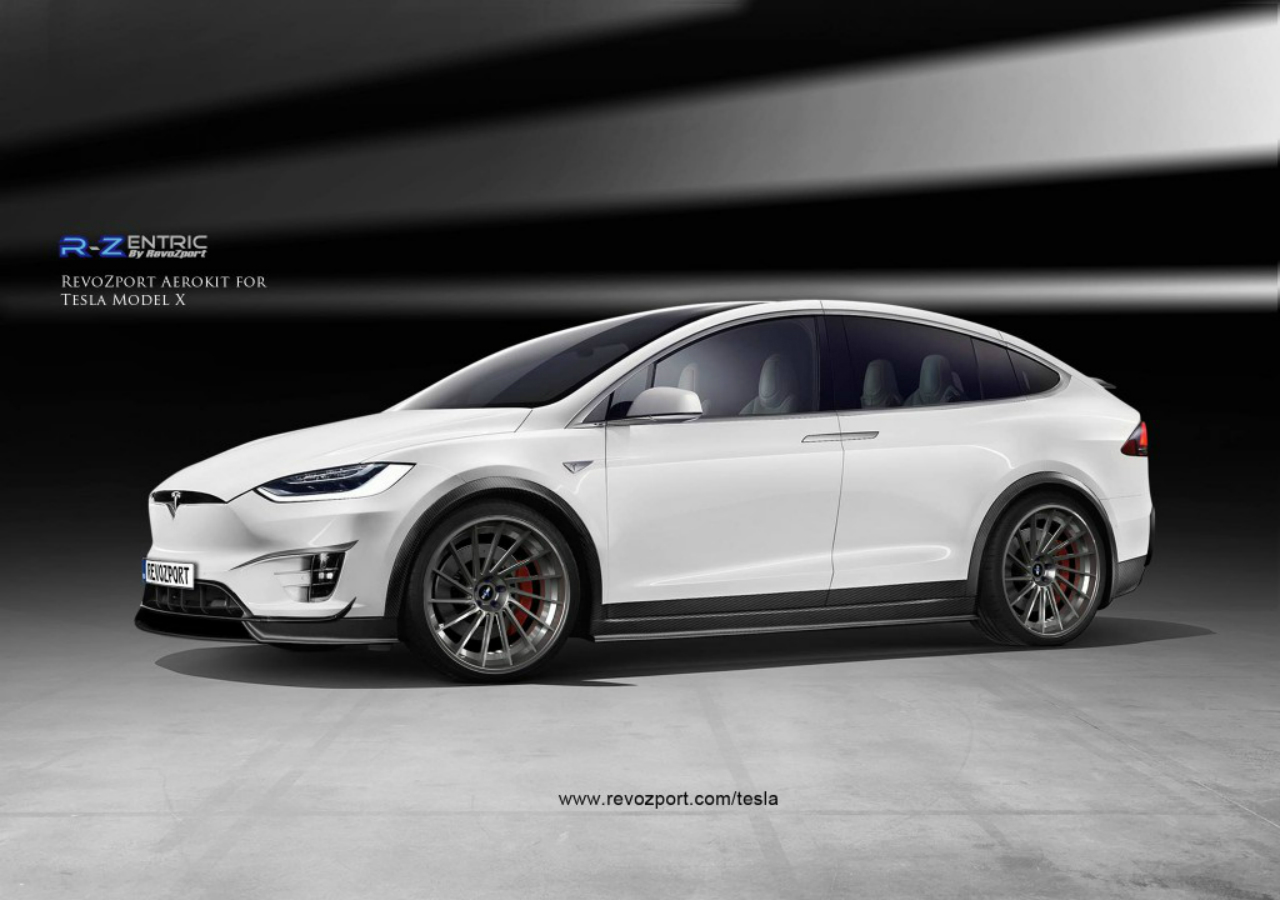 Now that you own this trophy, do you feel like the Model X is a little bit too ordinary? This is where RevoZport comes in. A complete aerokit that compliment the design hue of the original car and make it a little bit sportier and aggressive to stand out from the crowd. The R-Zentric complete kit comprises of the following elements:
Complete Front Lower Splitter System
Front Bumper Canards
Side Rocker Panels
Trunk Spoiler
Complete Rear Diffuser Tunnel System
22″ Multispoke Forged Alloy Wheels by Klassen ID
Order Revozport 2016+ Tesla Model X R-Zentric Full Body kit
Revozport 2016+Tesla Model X R-Zentric Rear Spoiler
Photos of Full Kit on the Car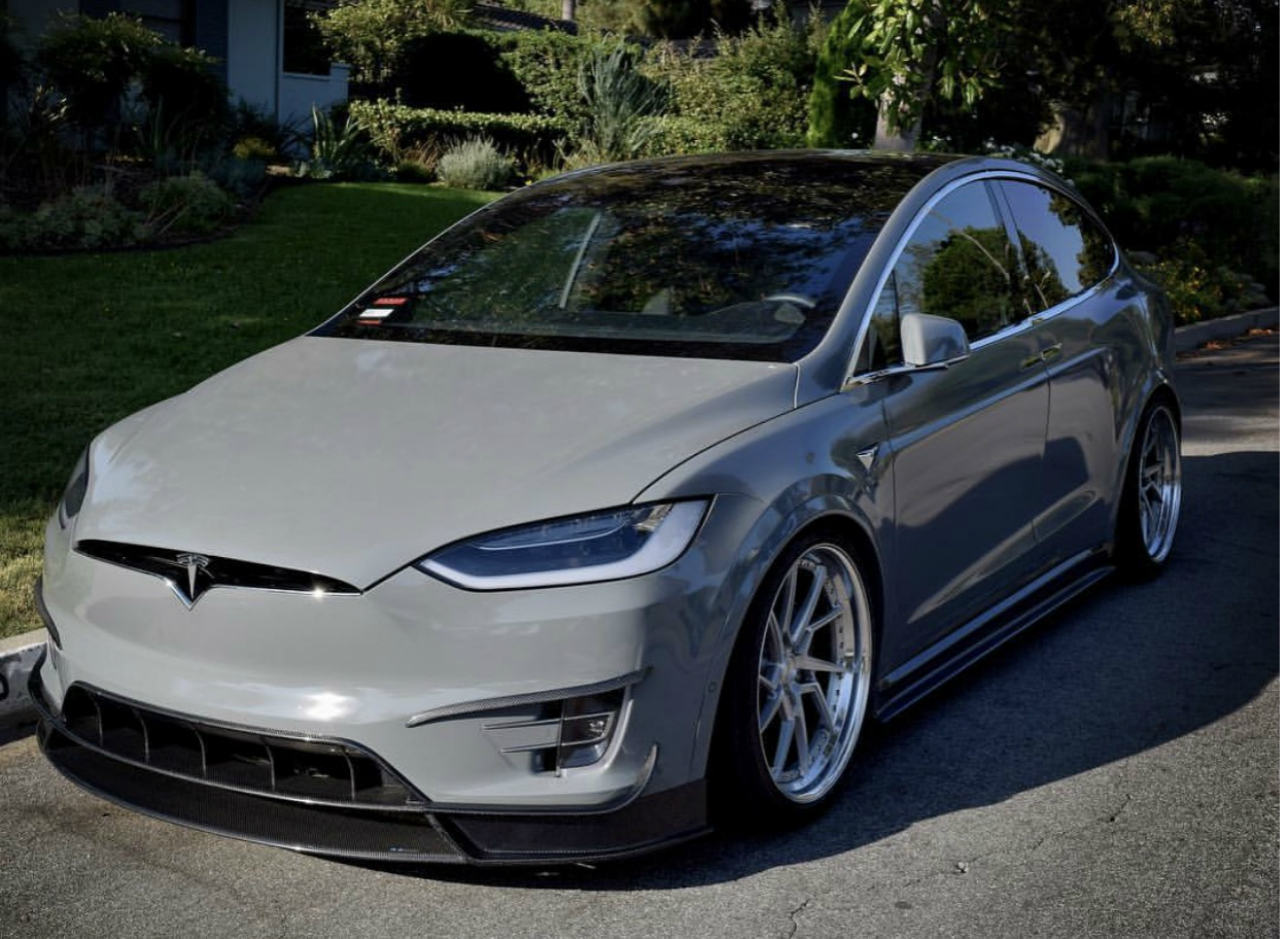 It gives the Model X a completely new look but not over the top to become too loud. Attached images the R-Zentric Model X, a sketch of the R-Zentric X-Treme tease how the Off-Road version will likely look like.
---
Authentic
RevoZport Product:
(Beware of fake products)

To ensure that you purchased a genuine Authentic Revozport product, make sure the product comes with a Revozport Authentic Hologram label with a unique ID which is registered to our production system. Some of our products and embedded with the latest RFID code which can be scanned and confirmed by your local RevoZport dealer. It is embossed with a unique serial number that is identified and matched up to our factory database to ensure your product is genuine and is valid with RevoZport's manufacturing warranty.
Contact us +1.480.699.8752 – The Authorized Revozport Distributor to ensure you have purchased the Original RevoZport product.
Something is wrong. Response takes too long or there is JS error. Press Ctrl+Shift+J or Cmd+Shift+J on a Mac.