The Jaguar F–TYPE offers a breadth of capabilities to suit the demands of the road and the driver. As one of top quality brand – Fi Exhaust decided to launch their exhaust system for the new Jaguar F-Type.
Video Credit: FI Exhaust
Frequency Intelligent Valvetronic Exhaust System technology offers our cutting-edge intelligent ECU exhaust control valve, with an emphasis on the optimization of both acoustics and performance. It is a testament to our philosophy of the ultimate union of comfort and performance experience for the driver and passengers.
Application:
2013+ Jaguar F-Type
Exhaust come with valve as standard including our intelligent ECU system which control valve by engine RPM or remote control.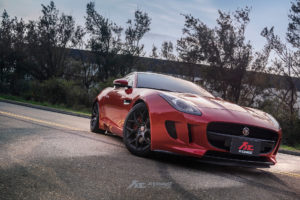 New Remote App is AVAILABLE!!!
Want to pump up your hydrenaline? Contact us for Fi Exhaust inquires thru +1.480.699.8752 or message us thru Facebook Button!